These simple environmentally friendly lamps are made from extra wood, from pallets and so on.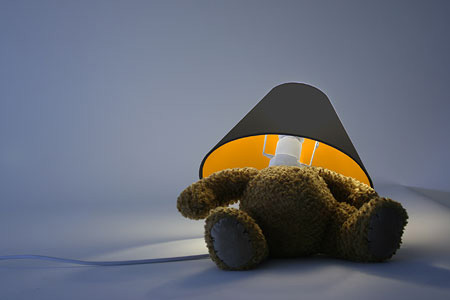 Teddy bear lamp designed by Matthew Kinealy
Via toxel
An old Teddy bear lost his head? Let the teddy live on as a night stand lamp in your kids room
To turn on this lamp you have to solve a random generated math problem, it comes with a calk board for those who have a hard time with numbers.
This lamp is very convenient because you can stick it on the wall, floor or ceiling, it doesn't take a lot of space, and it's really simplistic.
This fun lamp can be made from scrap wood, metal, plastic. It's all up to you!