"Nature" designed by
Design Night
Just beautiful, so graceful and they have it in many colors, but they're $375.
Quite pricey but if you make a cool inspirational planter, let me know.
I love pretty planters.
Those give me such ideas, i love the idea of it, and it makes me want to try so many different plants in this.
Like this one two, gracefully easy design.
Leaf inspirational wall decoration.
I love this idea, i love the texture og wood, and I want this.
Drift wood wall ! that's what I want. ohmy.
Leftover wood can make a beautiful lamp, here are three ideas I love.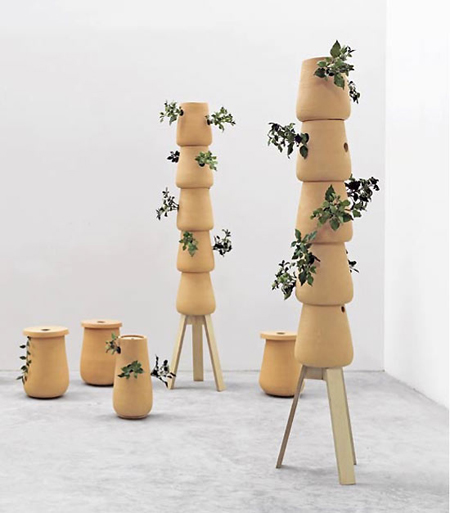 French designer Patrick Nadeau designed the nature individuelle from birch plywood.