Sticker fun by Elly Nelly from NY, it's called "Get a grip" and there are 17 little persons you can hang around the house.
Beautiful hangers who don't look like hangers at first are a great way to decorate also, designer
Jody Mattiol
changed the famous Oscar Wilde saying into a beautiful yet functional coat hanger.
These Ninja stars coat hangers found on
ThinkGeek.com
are one of my favorites, they may not fit every home, but it certainly is a fun way to keep the kids interested in hanging up their clothes, get them one or two stars each, and hanging up your coats may actually become fun.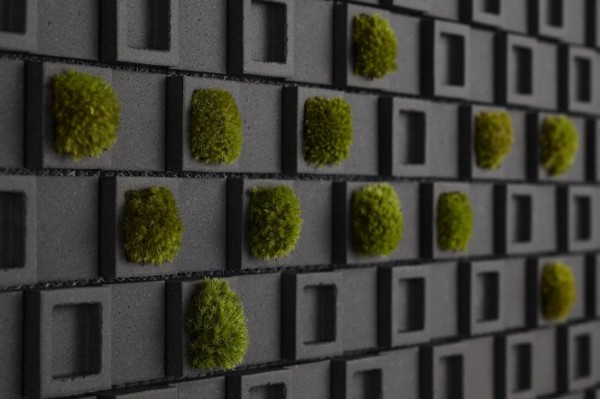 Cute Moss Art decoration ! Environmentally friendly and super chic, you can also make patterns or pictures using these tiles and the moss, like pixel art! Loving it.
Designed by
INAX
"Kúlan" translated to "the bubble" from Icelandic destroys annoying echoes in high spaces,
Bryndís Bolladóttir,
the designer, makes them in 3 different sizes, and many different colors, they are made from felted Icelandic wool, It not only works wonderfully and is very child friendly, I can picture it looking amazing in clean minimalistic spaces, but also in a warm wooden-cabin feeling.
And if you want to have some fun with paint, here are two fun and experimental ideas I'd love to try it out, please let me know if you have done it or are going to try it, Id love to see some pictures also.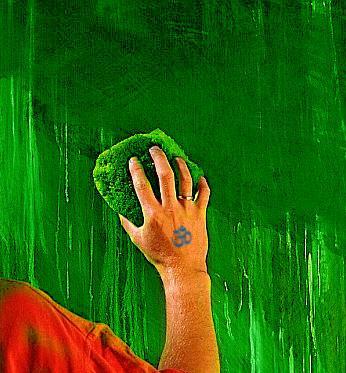 1. Using a sponge instead of a brush, I believe it will give a funky, fun texture !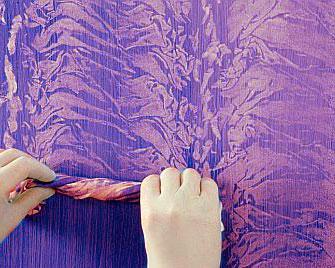 2. Here it looks amazing, and I want to know if this is as simple and easy as it looks.